You made it! Today is the day we have all been waiting for. After 4 years of daily nightmare, Election Day is finally here. If you have not voted already, be sure to get yourself down to the polls to cast your vote. The lines are probably long, but every vote counts. Keep going because you can do it!
Don't get discouraged while in line, look after each other, stay 6 feet apart, and do not engage with any trouble makers. If you are able, help someone get to the polls. The more people that can vote, the better it is. Election Day is meant for everyone.
Click here to read about how Tucker Carlson is a clown.
This time around, voting is like a vaccine. American democracy hasn't been feeling well. An injection of Joe Biden and Kamala Harris into the White House will go a long way toward healing the nation.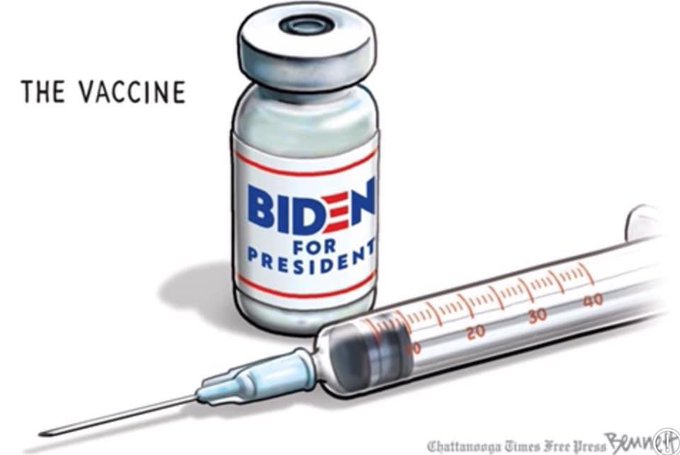 Opinion polls show that Biden is leading Trump nationally by double digits. Don't let that give you a false sense of security, however. People may want Biden to become President, but he only will succeed if his voters cast a vote.