Many people are saying there is a Fake Melania. As juicy as that idea is, it is probably not true. Still, we want to believe because Fake Melania is fabulous!. The only thing better than a Fake Melania is a Fake Trump, but that is just asking for too much from the Universe.
More and more pictures of Fake Melania kept surfacing right up until the inauguration of President Biden. Some conspiracy theorists are adamant that Real Melania didn't even return from Mar a Lago after Christmas and Real Melania likely wishes that was true as she was never truly into this #FLOTUS gig in the first place. Frankly, we have never really been into Melania as FLOTUS. Except for Fake Melania. We will definitely buy Fake Melania's book. Please let there be one.
They must have some sort of miracle spa at Mar a Lago as FORMER President Trump's wife looks like a completely new person! Is it fillers? A nose job? A super dose of Botox? Face shape changing miracle sunglasses? Just tell us Melania's secrets already!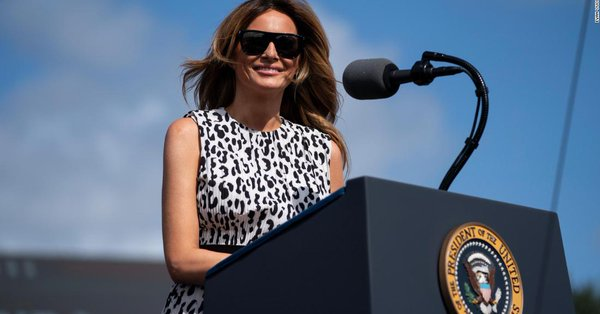 Out of the 3 or 4 different Fake Melanias that seem to exist, we believe that Trump brought the PDA compliant one back to the White House. Likely, Trump needed some comfort for his final days in office. Remember, Trump is not a good loser.
Even Trump has admitted that there is something fishy about this Fake Melania that keeps popping up beside him. He believes that the Fake News is photoshopping Fake Melania into pictures with him. That might be true, but it also seems like it would be a lot of work. There is no bottom to the bucket of ridiculous Trump stuff that the media can report on. There is no need to start making stuff up.
"The Fake News photoshopped pictures of Melania, then propelled conspiracy theories that it's actually not her by my side in Alabama and other places," Trump claimed Wednesday in a tweet. "They are only getting more deranged with time!"

Politico
Um what? THEY are getting more deranged? All of us are pretty sure that it is Trump who grew more deranged over time. This is why we had to resort to making memes about Fake Melania. Even cats are beginning to look convincing.
Let's take a look at the 'evidence' on this Fake Melania stuff. While it is highly unlikely there is a Fake Melania wandering around, these pictures are pretty compelling. We will try to Be Best about this mystery. After all, it is not our fault that there are so many faces of Melania! It is almost as though Fake Melania pics are being seeded all over social media to distract us from something important. Whatever. We will take it.
Yep. Melania's nose changes shape as often as FORMER President Trump says something stupid. That amounts to several times a day–probably. Could the nose shape be changed with makeup? Is it simply that every picture that we ever see of Melania is so photoshopped that no one actually knows what she really looks like?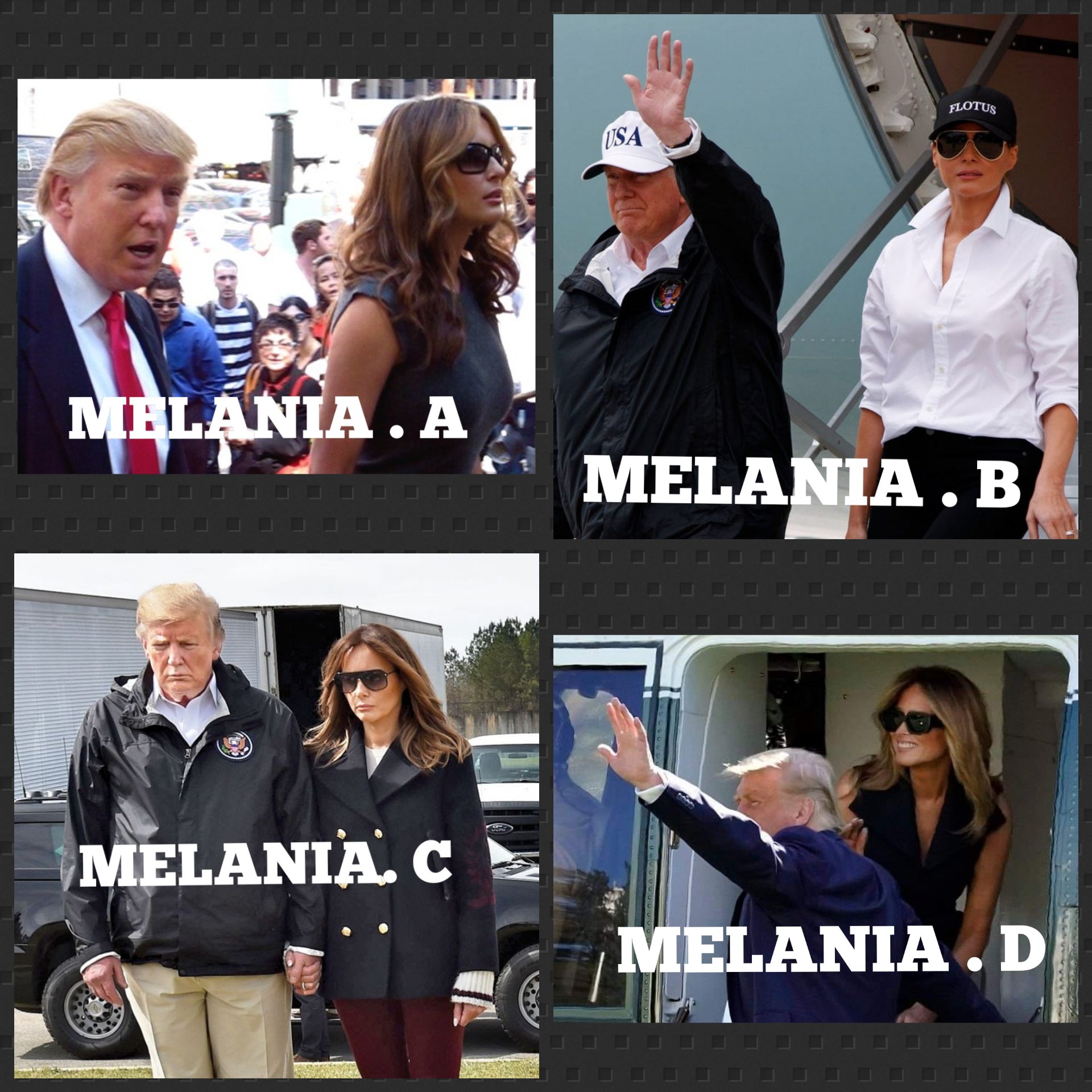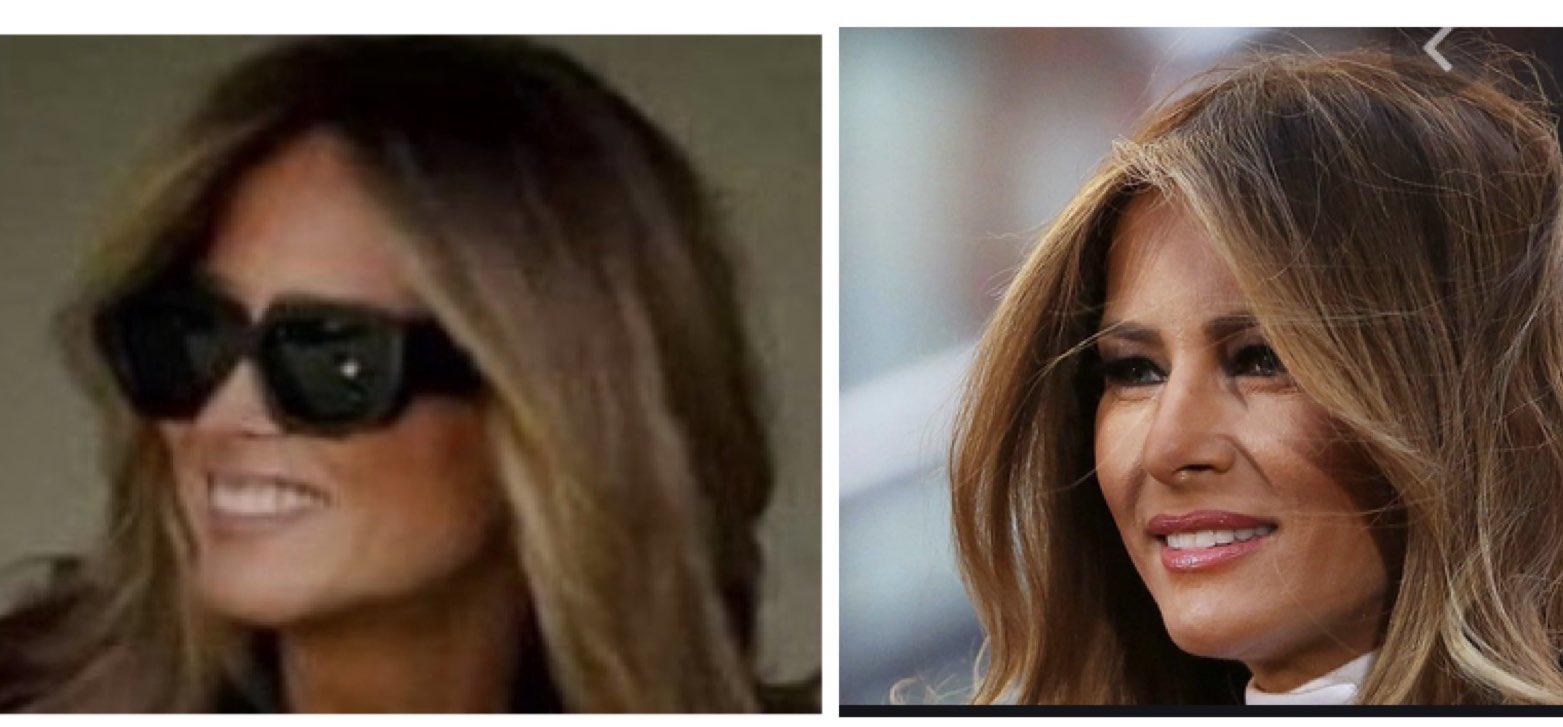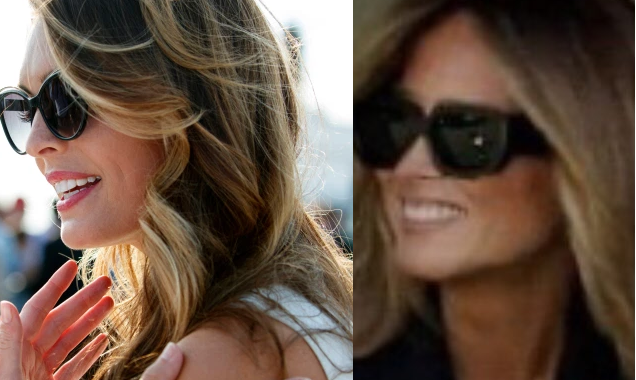 Marina Hyde of The Guardian suspected that Fake Melania was standing in for the real Melania as early as 2017. It was kind of simple to impersonate Melania when she just stands there silently.
Click here for some funny Be Best memes.
So. Now that you have been presented with the pictorial evidence, what do you think? Is something sneaky going on? Is Real Melania in danger? How many Fake Melanias are there? Is this all part of a Deep State plot? Is it just Fake News? You decide!