A lot of Trump's friends are in jail, or are supposed to be in jail, but managed to get out early, or have avoided sentencing. Isn't it weird how many of the people Trump associates with are criminals? Just look at this ragtag bunch that are supposed to be the 'best people'.
Jeffrey Epstein and Ghislaine Maxwell:
Trump's close buddies, Jeffrey Epstein and Ghislaine Maxwell both went to jail after being charged with child trafficking. As everyone knows, Epstein didn't kill himself. Ghislaine, on the other hand, she is still sucking air and complaining about round the clock surveillance by the prison guards. Trump wishes her well so who knows when/if the cameras will malfunction.
Steve Bannon:
Steve Bannon started crowdfunding campaign to raise money to build a wall along the U.S. border with Mexico. That campaign raised 25 million dollars in donations, but Bannon has now been accused of using some of that money to pay his personal expenses.
Click here to read about charges against Steve Bannon
Set to be released on $5 million dollars in bail, Bannon is prohibited from travelling on private airplanes, yachts, or boats without court permission.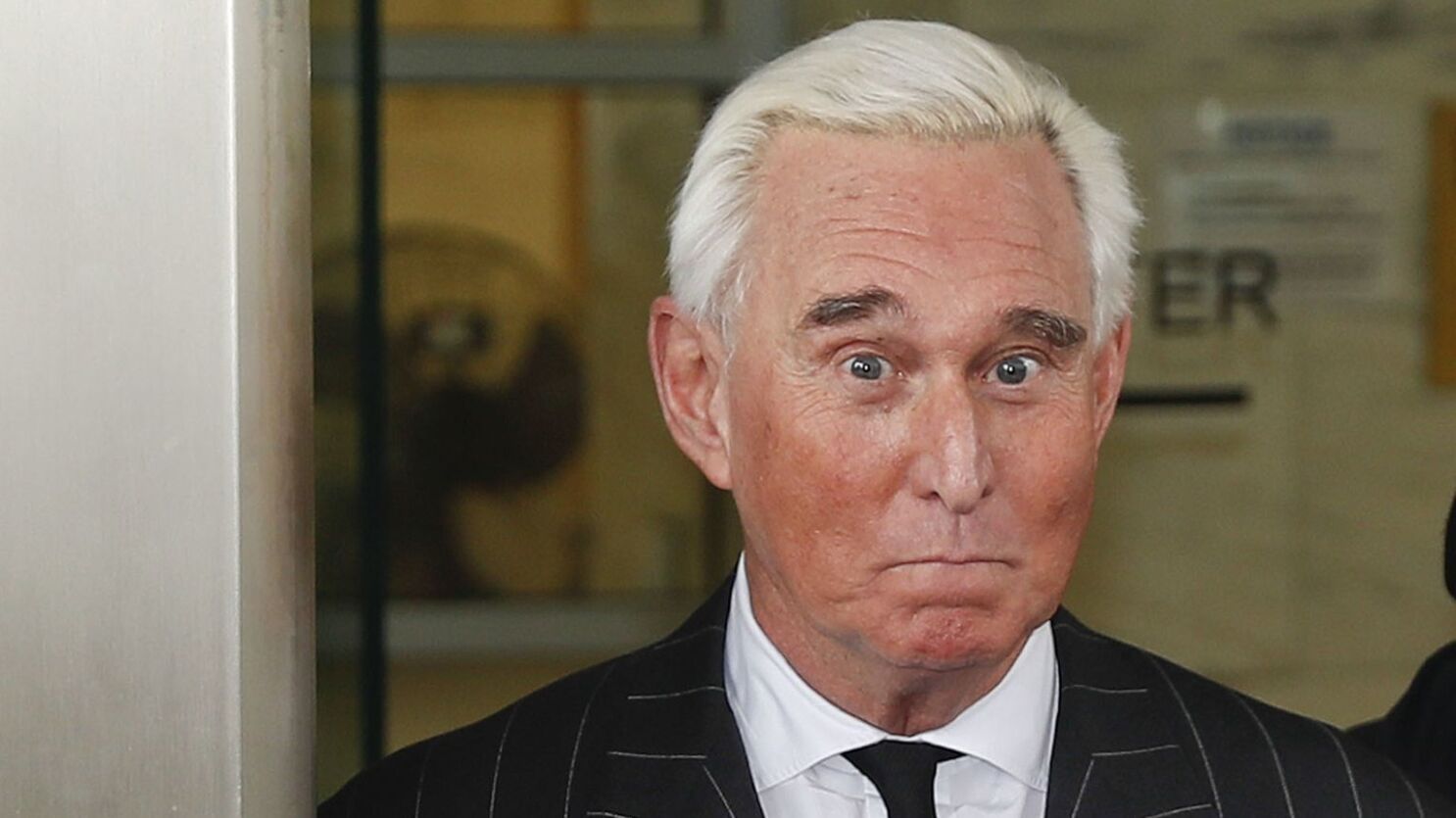 Roger Stone:
Roger Stone was convicted of perjury, witness tampering and obstruction of the Russia investigation. He got 40 months in the big house, but didn't have to serve a day of it because Trump commuted his sentence.
Michael Cohen:
Michael Cohen was Trump's 'fixer' for years. Then, it turned out that Trump made a mess too far and Cohen flipped. Do we blame him? Why would anyone want to go to jail for Trump?
After pleading guilty to tax fraud, perjury and campaign finance violations involving pay-offs to women that Trump was sexually involved with, Michael Cohen went to prison.
Since the prisons all seem to be a cesspool of Covid-19 infection, Cohen was released to home confinement in May. That didn't last long because a soon as Cohen released his Trump tell-all book, he was controversially sent back to prison on July 9th. Harsh.
Cohen sued, asserting that he was sent back to prison because of his book. Once the lawyers hashed out the issues, it was decided that, no, writing a tell-all book about Trump is NOT grounds to be sent back to prison.
Probation authorities said Cohen was sent back to prison because he refused to sign a form banning him from publishing the book or communicating with the media or public

CBC News
Paul Manafort:
Are you a foreign dictator in need of influence with the United States? Well, Paul Manafort can assist you. For an exorbitant fee, Manafort will get your concerns on the American public agenda. If the source of your funding is sketchy, Manafort can even set you up with some Trump Tower real estate deals that will make your money squeaky clean!
Unfortunately for Manafort, his innovative business plan got him indicted for 'conspiracy against the United States', money laundering, failing to register as a foreign agent, and making false statements. Manafort has also been charged with tax and bank fraud.
Manafort is currently serving time for multiple convictions, but he was released to home confinement in May 2020.
Rick Gates:
Unfortunately for Manafort, and Trump, Rick Gates decided to flip and cooperate with the Feds. After making a deal, Gates was sentenced to 45 days in jail to be served on weekends, plus 3 years of probation. Wow, the singing he did must have been epic.
Even better for Gates, it was ruled that he could serve his jail time under home confinement due to the threat to his health from Covid-19. Good plan because Gates needs to stay alive to sing his songs for the upcoming Nuremberg trials.
Michael Flynn:
First he was a military intelligence officer, then he retired and started lobbying for foreign interests, then he failed to disclose that he had been working for foreign interests while at the same time campaigning for Trump, then Trump made him National Security Advisor. He even has a history of being seen at parties with Putin.
In 2017, Flynn made a deal with Mueller and plead guilty for 'willingly and knowingly making false statements'. For whatever reason, Flynn's sentencing keeps getting delayed and AG Bill Barr has called for a review of the case and Trump has called for Flynn's charges to be dropped.
Read what lawyers say about the Flynn case
Has there ever been such a crowd of criminals surrounding an elected President before? Apparently not! These are the ones we know about. What are the others up to? How many more people connected with Trump are working for foreign interests?