Trump REALLY likes dictators. Vladimir Putin of Russia seems to be his favorite dictator, but there are others that have caught Trump's eye. We are old enough to remember when Trump declared that he had fallen in love with Kim Jong Un. Remember that? Good times.
Really though, Un is just Trump's side piece for when Putin is not available. His first and deepest love goes to Putin. Ahhh, Putin, who can resist him? Not Trump, that's for sure.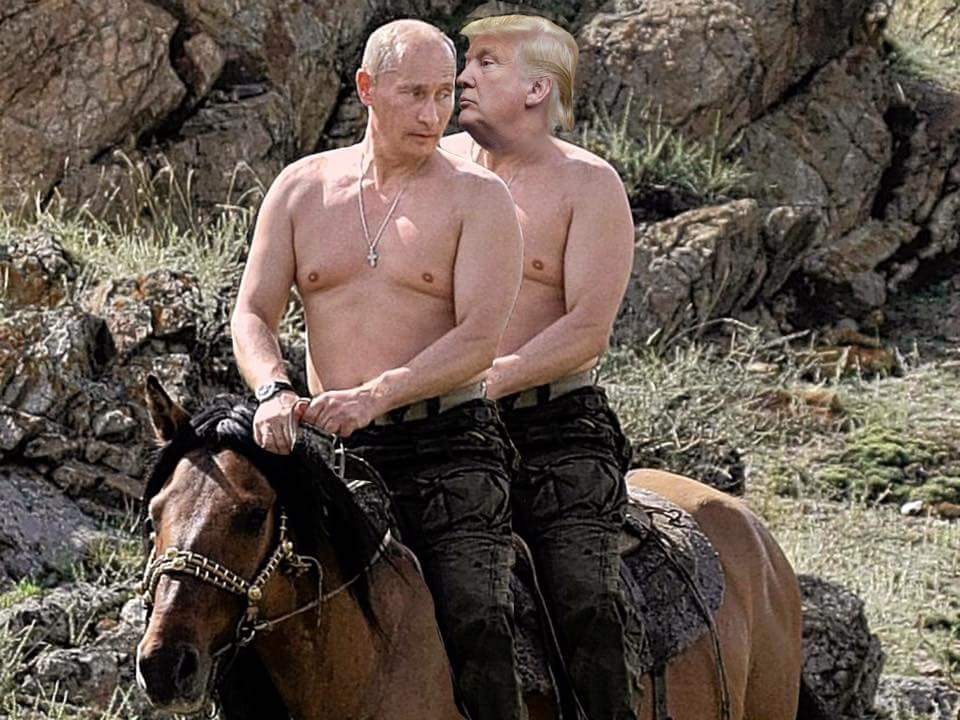 Unfortunately, Trump and Putin are waking up to a bit of a scandal today. Someone seems to have poisoned Russian opposition leader Alexey Navalny, who is now hooked up to a ventilator in a Siberian hospital.
Alexey Navalny is rather famous for being oppressed by the Putin regime and having had attempts on his life. In 2011, Navalny was jailed for 15 days after protesting vote-rigging, then he was again jailed in 2013 on what Navalny insists were politically motivated charges for embezzlement. Navalny is now barred from running for President of Russia due to this fraud conviction. In 2017, Navalny was assaulted with a chemical and sustained a burn to his right eye. Then, in 2019, Navalny was jailed again for protesting Putin. During this jail-term, Navalny broke out into a rash, causing suspicion that he had been exposed to a toxin.
Opposing Putin is a dangerous occupation. Other opposition candidates have ended up dead:
Russian opposition leaders have been targeted with violence in the past. In 2015, opposition leader and former deputy prime minister Boris Nemtsov was shot four times and killed within sight of the Kremlin.

The Guardian
There are actually quite a few Putin critics that have suffered violent deaths:
Former Russian press minister Mikhail Lesin died of "blunt force trauma to the head."

Alexander Litvinenko was a former KGB agent who died three weeks after drinking a cup of tea at a London hotel that had been laced with deadly polonium-210.

Anna Politkovskaya was a Russian journalist who was critical of Putin. In her book "Putin's Russia," she accused Putin of turning his country into a police state. She was murdered by contract killers who shot her at point blank range in the lift outside her flat.

Natalia Estemirova was a journalist who sometimes worked with Politkovskaya. She was abducted from outside her home and later found in nearby woodland with gunshot wounds to her head. 

Human-rights lawyer Stanislav Markelov represented Politkovskaya and other journalists who had been critical of Putin. He was shot by a masked gunman near the Kremlin. Journalist Anastasia Baburova, who was walking with him, was also shot when she tried to help him.

Boris Berezovsky was a Russian oligarch who fled to Britain after he fell out with Putin. Berezovsky was found dead inside a locked bathroom with a ligature around his neck. The coroner couldn't explain how he had died.

Paul Klebnikov was the chief editor of the Russian edition of Forbes. He had written about corruption and dug into the lives of wealthy Russians. He was killed in a drive-by shooting in an apparent contract killing.

Sergei Yushenkov was a Russian politician who was attempting to prove the Russian state was behind the bombing of an apartment block. He was killed in an assassination by a single shot to the chest just hours after his political organisation, Liberal Russia, had been recognised by the Justice Ministry as a party.

Wilson
HMM. Suspicious?
Now, the big question is if journalists are willing to do their jobs and question Trump about this new development with Navalny? Will Trump have a suitable answer? Will Trump make excuses for his best buddy Putin? Will Trump hide all day and merely send out Kayleigh McEnany to face the music?
–or how about this?
Will anyone bring up any of the of the findings contained in the report released by the senate Intelligence Committee?
The Committee found that the Russian government engaged in an aggressive, multifaceted effort to influence, or attempt to influence, the outcome of the 2016 presidential election.

Russia Investigation Findings
Like, seriously, click here to read the report