It is very clear that Kanye West is having a difficult time. Kanye has admitted publicly that he has bipolar disorder and he seems to be having an episode. That means that the people closest to him, the ones that claim they love him, his family members, should be making sure that he gets the help he needs.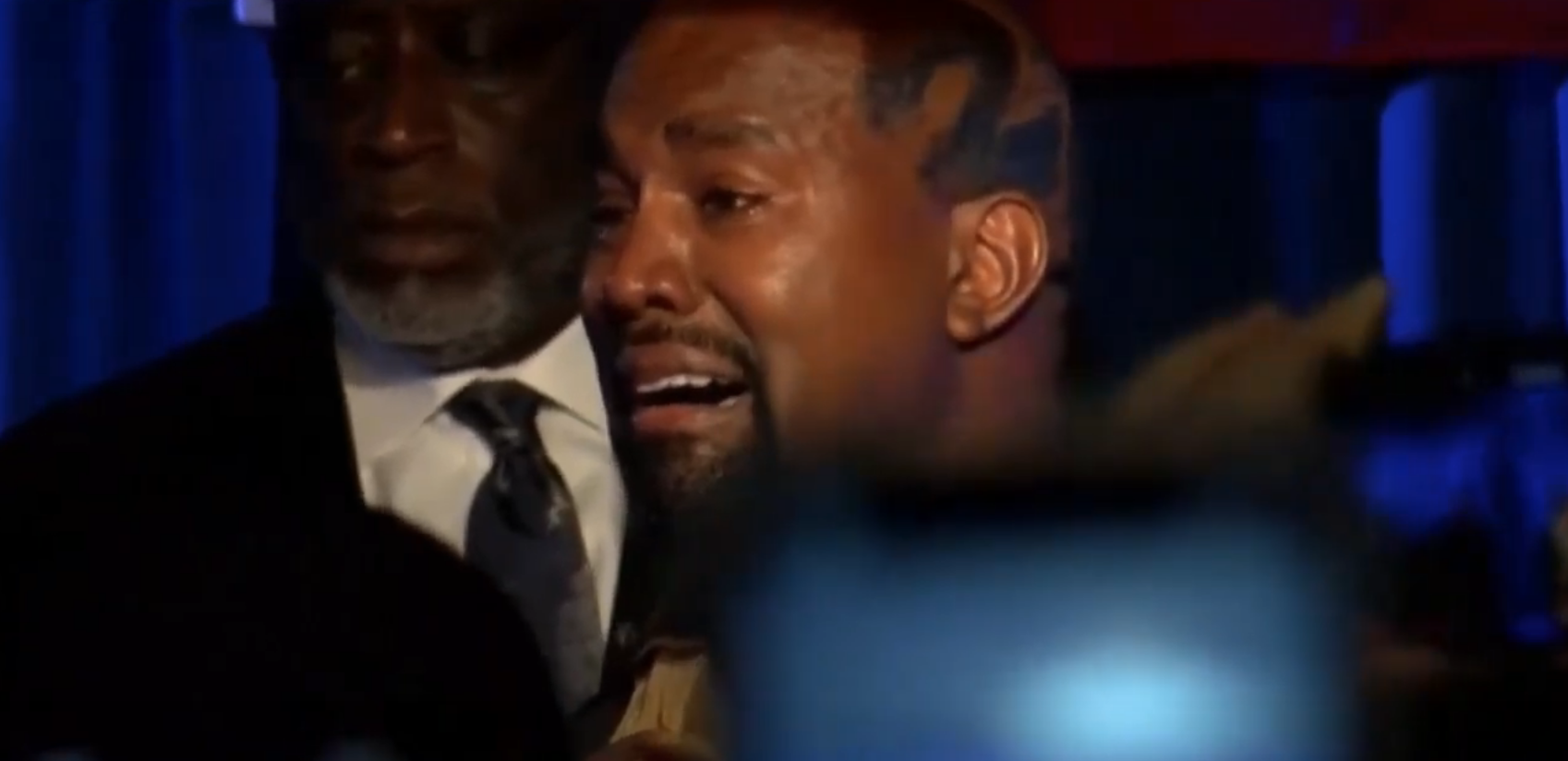 There is someone who is supposed to love and care for Kanye and make sure that he gets the medical care he needs. That person is his wife, Kim Kardashian West.
You know Kim. She is that annoying woman who is always taking selfies while wearing blackface, but somehow gets a pass. Why does she get a pass? Her blackface has often been so convincing that many of her fans actually believe that she is black.
This is not the first time that Kanye has had an episode that requires medical intervention. He was hospitalized in 2016 and Kim, apparently, admits that he has episodes that last for weeks.
In a 2019 cover story for Vogue, Kardashian West, 39, said that her husband has accepted that he is bipolar, though he has opted out of treating the disorder with pharmaceuticals.

"For him, being on medication is not really an option, because it just changes who he is," she explained, adding that the couple had reached a "pretty good place" with his mental health at the time.

"It is an emotional process, for sure," she added. "Right now everything is really calm. But we can definitely feel episodes coming, and we know how to handle them."

People Magazine
OKAY BACK UP A MINUTE HERE.
'Medication is not really an option' is NOT REALLY AN OPTION. When a person has a serious mental health issue, like Kanye does, treatment is a necessity. There is no 'we know how to handle them'. When people get well again, they often express gratitude for forcing them into treatment.
Right now Kanye is displaying for the world how out of control his illness is. He is not "handling things". His wife is not "handling things". She is letting him humiliate himself in front of a global audience. Even if he refuses treatment, she can certainly steer him away from making a spectacle of himself.
Perhaps the fans have a point. Kanye is spiraling out of control and Kim just keeps it up with the selfies. Has Kim told Kanye it is just fine that he doesn't want to treat his illness? Is she really that stupid?